PhpStorm – how to quickly open a folder on Mac OS
How to quickly navigate to the desired folder on Mac OS.
Option 1
Instead of writing cd / drag and drop any folder to the console: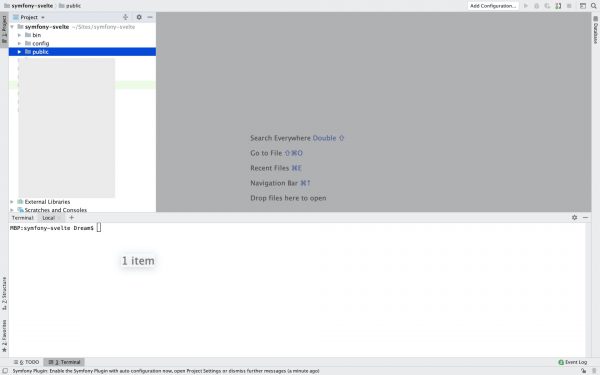 A new terminal window will open at the address of this folder.
Option 2
Select a folder and press keys cmd + shift + C. This will copy the path to the directory. Next, write cd and insert the path.