Error while adding new interface
Bug in Virtual Box in Big Sur Mac Os.
Mistake
VBoxNetAdpCtl: Error while adding new interface: failed to open / dev / vboxnetctl: No such file or directory

Kernel driver not installed (rc = -1908) Make sure the kernel module has been loaded successfully. where: suplibOsInit what: 3 VERR_VM_DRIVER_NOT_INSTALLED (-1908) – The support driver is not installed. On linux, open returned ENOENT.
Correction
Downloading Virtualbox-version-osx.dmg from the official site. We open it and there we see the file VirtualBox_Uninstall.tool… With its help, remove Virtualbox from your computer.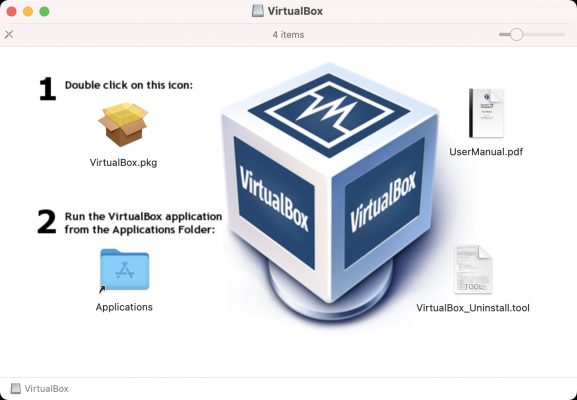 Then we install it again from the same installation package. At the end there will be a picture like this: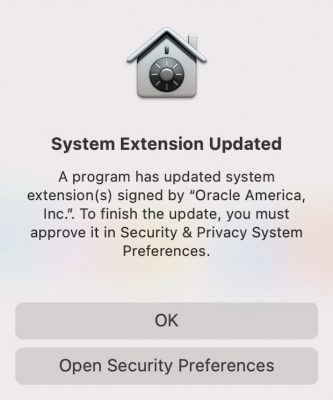 Go to the security settings:
An inscription will appear here that a certain program (Oracal) is requesting permission. We allow Oracal… Then you will be prompted to restart your computer, we agree.
After that, the error will disappear.